Back to Capsule Monsters main page
For more comments and translations, check out Glitterberri's dossier. Check out our Lost Pokémon dossier for more info about the proto-Pokémon.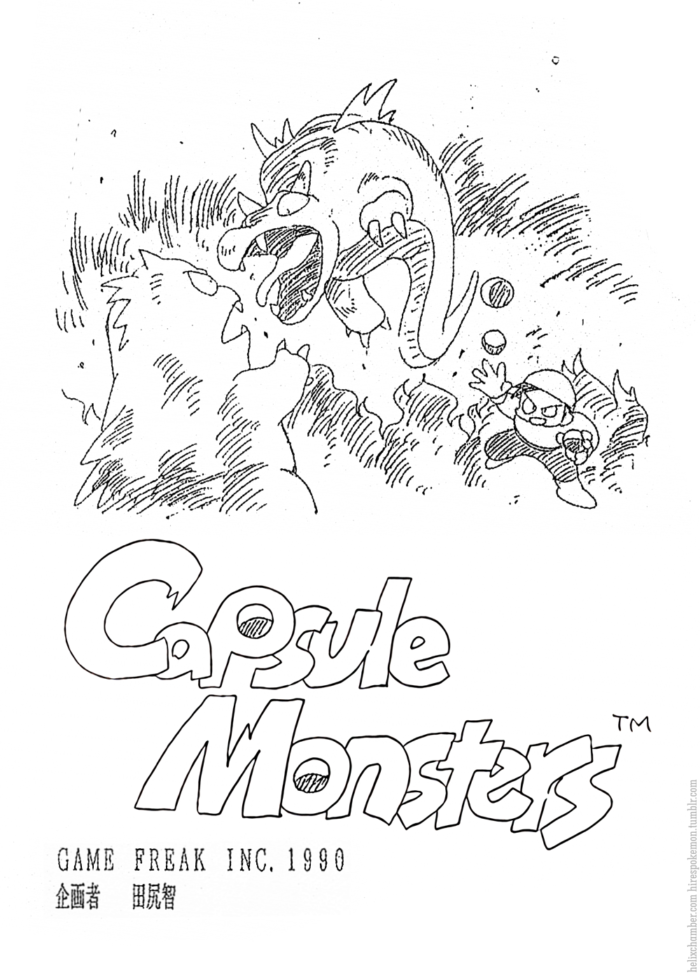 Capsule Monsters TM – Game Freak Inc. 1990 – 企画者 田尻智 (Producer: Satoshi Tajiri)
Capsule Monsters' cover displays a battle between "Capumon Gengar" and an unknown Kaiju Capumon. This scene went on to inspire the iconic Gengar VS Nidorino battle in the opening credits of Pokémon Red and Green. The following page is the first part of the pitch Tajiri penned for its presentation and describes some basic features of Capsule Monsters in an imaginative scenario after the game release. You can read the full translation here and the second part with the proto-Kanto layout here.