For in that sleep of death what dreams may come

when we have shuffled off this mortal coil, must give us pause.


-Hamlet, Hamlet
So… you may have watched the Pokéthon broadcast, and read the documentation, and you may be expecting some explanations. We present to you the preliminary rundown and analysis of all the prototype assets for Generation I games that we published right here.
As a response to some of the commentaries and criticisms of how we went about the release, we've added some notes and made some changes to this article. Pokéthon did not go exactly as planned; we had no intentions to trick the community, we're a really small site and we couldn't care less about views or clickbaity shenanigans. Our main aim is, and always will be, sharing our findings with the community as soon as we prove their legitimacy. No one on the team has ever released something of this magnitude, so we're learning from this mistake in communication.
As a result, we'd like to apologize in that regard, and we've removed the fan names we made for the MissingNos and any references to our 'restoration' romhack's interpretations from this article, in order to prevent any further confusion. There have also been some edits made for factual correction and clarification, naturally.
As there is an incredible amount of information to go through, this is only a summary of the most important parts of the prototype data given to us. We have no other data from this, as this is all that we were given. Additionally, the formats in which we were given the files were non-negotiable (i.e. ROMs were off the table).
Early Title Screens
Do these look familiar to you? We've seen both of these logos before: on the map sheet for Capsule Monsters, and the Kaiju Index's cover. Rhyhorn looks like its early design, with no drill pattern on its horn.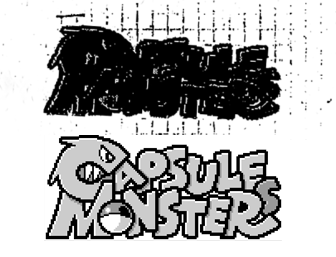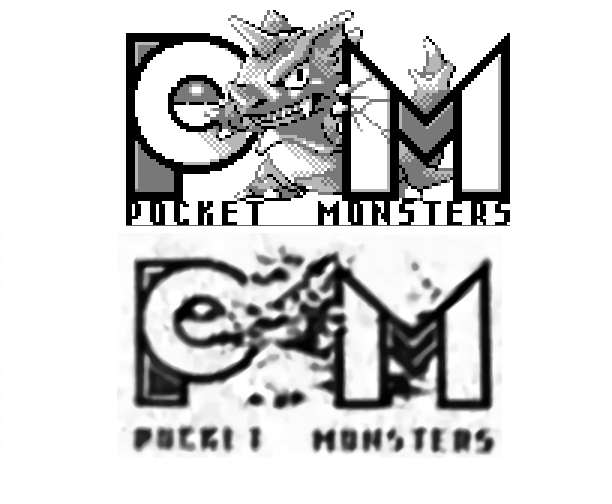 The MissingNo. Family Robinson
In general knowledge, MissingNo. is a glitch Pokémon created from garbage data. Through hints like the internal index order and leftover data, like cries, speculation arose that these were Pokémon that were deleted and overwritten. A few of the MissingNo. identities were already known from sources like Satoshi Tajiri's recently published biographical manga and an NHK broadcast that revealed some early Capumon designs. The information that we received served to further unmask the cut Pokémon. MissingNo. was never Ho-Oh, Lugia, Nidogod, Pikablu, Togepi, Yoshi, Charcolt, or Venustoise…….. it was these guys. And we're so glad to have them back. For the most part, we only got back sprites, not front sprites, so we had to take some liberties as to what these Pokémon resembled or were based on, and recreated them for the Pokéthon presentation. For the purpose of clarity, there is no fanmade content in this article.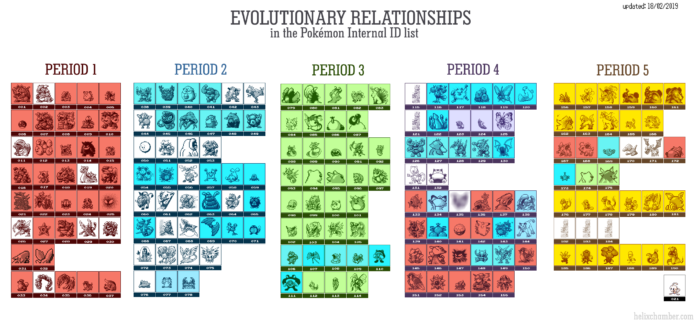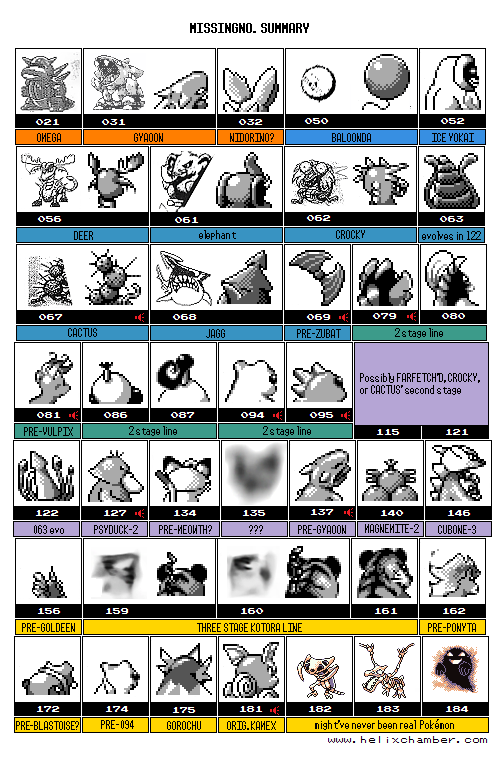 21 (Omega), who we all know and love, isn't here because Mew overwrote its spot! However, its name is found in the cry list. Omega, seen in the Capumon pitch documents, is based pretty heavily on robotic kaiju such as Mechagodzilla.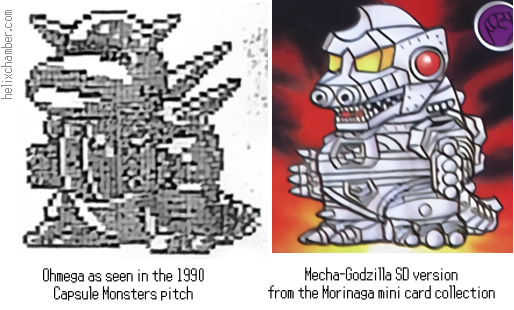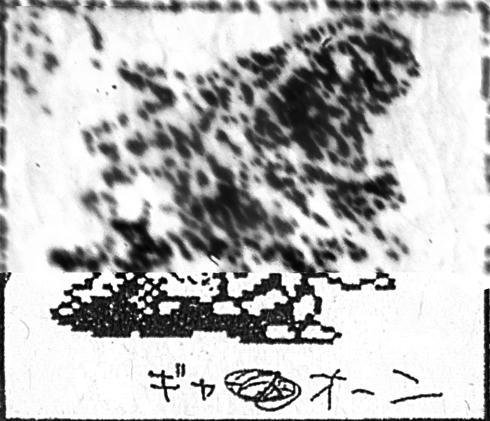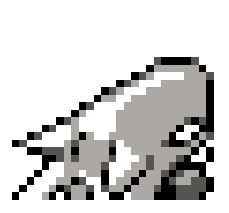 31 (Gyaoon) – Gyaoon (originally Gyace), the second Capumon sprite, has had a rocky history, and seems to have inspired Tyranitar later on. We also know from the Game Informer cry list that it once had Ivysaur's original cry. Its backsprite may reflect changes that were made to its design by the time of the Tajiri Manga poll. As we already know from our analysis of the index list changes, Gyaoon was plucked from slot 1 of the list fairly early on and caused a small restructuring of the index order. It's possible that another Pokémon was originally in slot 31, and then it was deleted to make room for Gyaoon's newer design.. and then even that was deleted. Woo-hoo.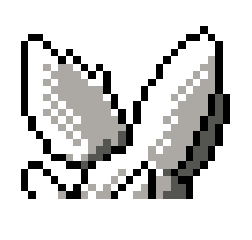 32 (Nidorino Lookalike) is probably an earlier spot for Nidorino. It has two horns on its back, like Nidorina, and has Nidorino's general body shape and ears. It also looks like a bigger Nidoran M…. Like Shellos and Gastrodon, maybe Nidorino and Nidorina were once one, but…. How would that even work? Why did it change? Nidorino and Nidorina's final spots are very late, right after Raticate; perhaps the final Nidorino overwrote a third Rattata-line evolution…?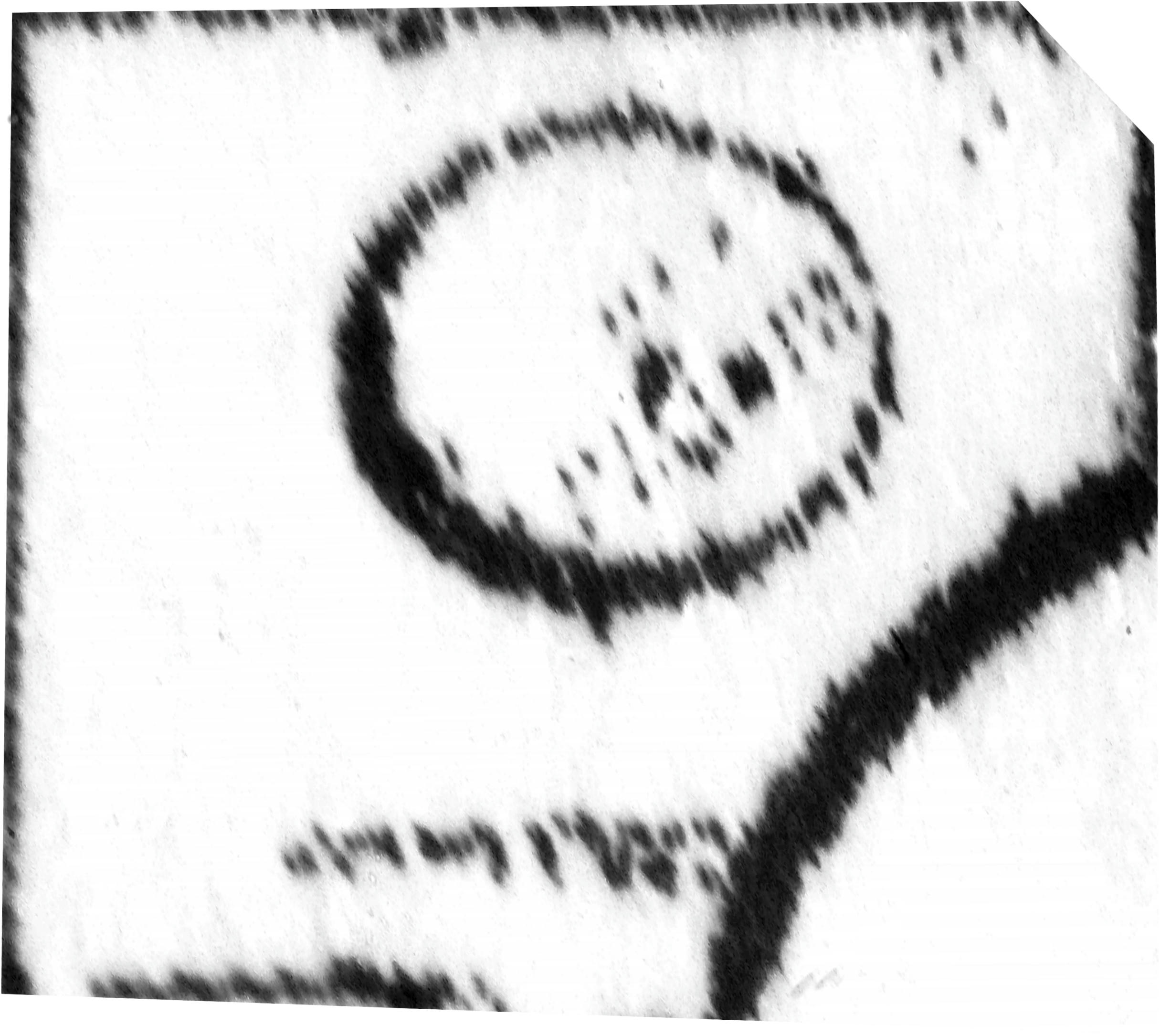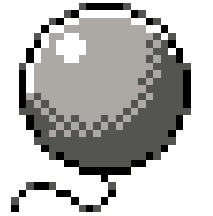 50 (Barunda) – Barunda ended up being in a different slot than our hypothesized slot 81 (which is where Mikon is). All of the Pokémon seen in the Tajiri Manga were pretty close together index number-wise, it seems. We are aware of Barunda's name because it was voted for in the Tajiri Manga's ballot. Jigglypuff was probably the other potential design for Barunda, as there were (a) and (b) designs at the time of the manga poll, and Jigglypuff ultimately seemed to have been preferred over Barunda.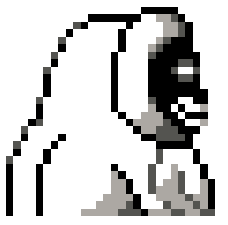 52 (Buu?) – You can say a lot about this one right away. Its design is sure to bring up some… conversations. The missing 'Ice Punch Yokai', and possibly Jynx's male counterpart, MissingNo. 52 is very unfortunate. We think it was inspired by "Woo", a similar yeti-like kaiju with a dark face from Ultraman. Woo was actually a female of its species, which may explain the nature of Jynx, and perhaps also the reason for 52's removal. As a bonus, if its name is really "Buu" (seen in the Tajiri Manga poll as a name on the ballot), it's an obvious play on "Woo" – and it stands between "Elebuu" and "Buuber" in the index, bridging the names of the trio. If there's anything that we've learned from this, it's that the Game Freak staff adored Ultraman.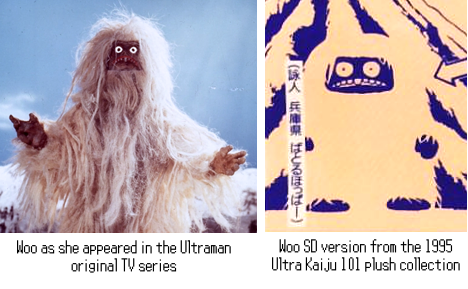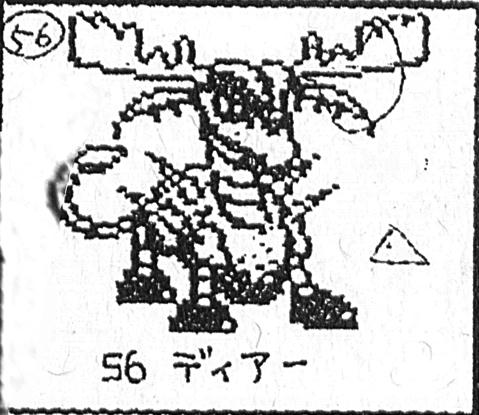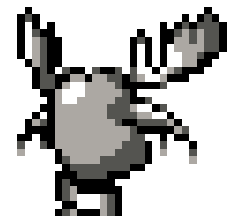 56 (Deer) – Deer's here. Its backsprite doesn't suggest that any changes happened to it between the Tajiri Manga and right before it was canned. It may have eventually been redesigned into Stantler for Generation II.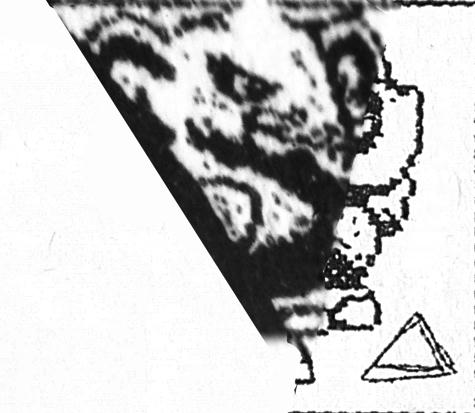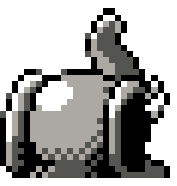 61 (???ko/???ro) – The elephant from the Tajiri Manga is also here! Now we know for sure that it had four tusks. We still don't know the beginning of its name because of the way it was cut off in the manga, but if the kana there is actually コ ko, it could be a pun on a famous elephant in Japan named Hanako. Judging by how the next elephant Pokémon was Ground, maybe this one was, too.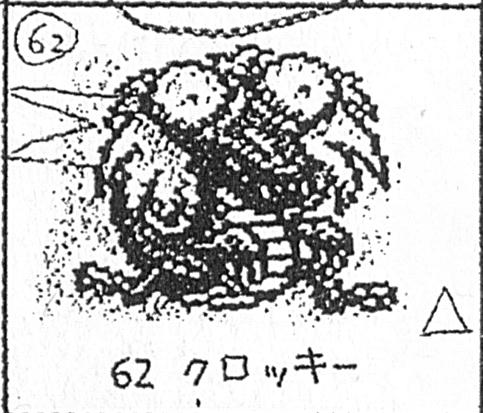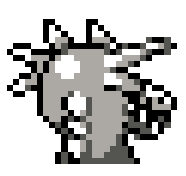 62 (Crocky) – Crocky's backsprite has spikes on its head rather than hair – a design alteration that was visible in the Tajiri Manga, drawn on top of its original sprite.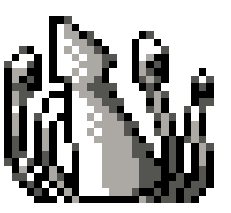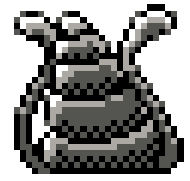 63 and 122 – A squidlike pair. There is no evidence in the documentation as to their relation, but visually, 63 may have evolved into 122. 63 looks a little like Omanyte; 122, on the other hand, resembles a myriad of squid designs in other video games, like Blooper from Mario, or Squishy from Kirby. 63 could have been a standalone Pokémon with no evolution for a while before 122 was added. It could have been based on an ink pen. Flash was originally called "Squid Ink", further supporting this theory. Looks like the victory goes to Octillery.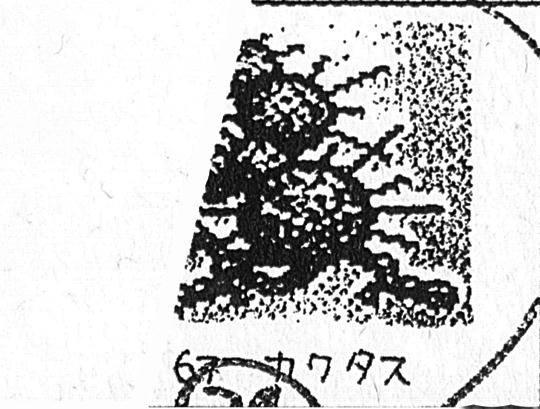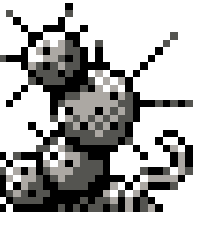 67 (Cactus) – Cactus is back as usual and so is its cry. From our previous research, we still think it could have been a resident of the desert seen in the concept art, if that idea ever even got out of the concept stage.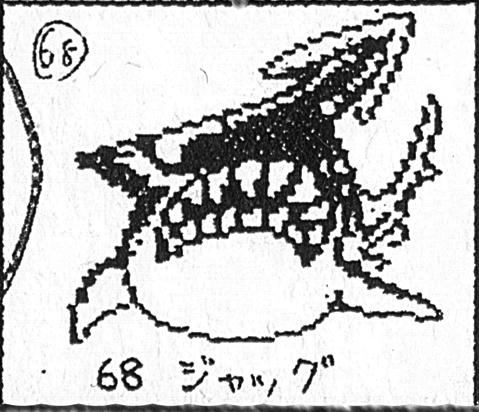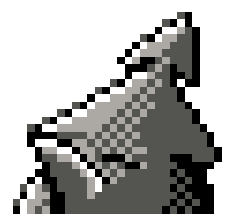 68 (Jagg) – Jagg is Jagg, nothing wrong with that. We first saw it in the Tajiri Manga, and its backsprite shows that it had a dorsal fin.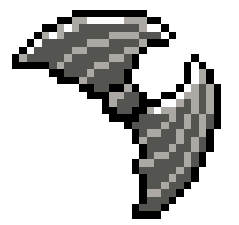 69 (Zubat Pre-evolution)… nice. The mystery of the identical Zubat cry is solved – either it never got far enough to have a distinct cry, or Zubat had a deeper cry and it took 69's cry instead when it was deleted. It seems like GF had a hard time making this guy, looking like a Halloween decoration over here. It may have had … only a mouth? Hard to tell.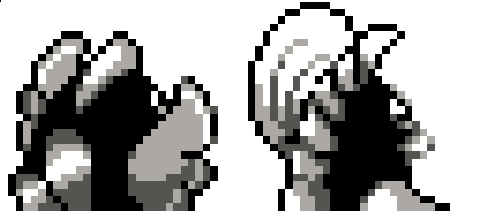 79 and 80 – These two are a little confusing – they seem to be birdlike at first glance, but then you also notice the fins. They seem to be based on flying fish or betta fish… or the Cheep-Cheeps from Mario. Movesets also exist for them, which we will be talking about soon.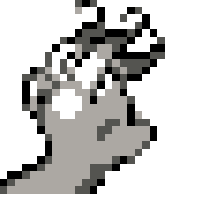 81 (Mikon) – Oh, GF. You were gonna have Mikon from the start, which explains the Pokedex entries being like that even in the first generation, but you cheekily dropped the (Poke)ball – twice! Mikon doesn't fit with our hypotheses or the patterns we had made, but we didn't know about any of those other pre-evolutions existing in Gen 1, either. Its cry is strange and seems unfitting for the Vulpix line. Either way, we're glad it's here.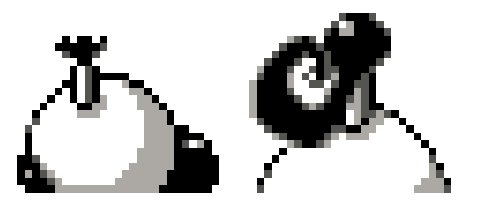 86, 87, and the art of trying to decipher a backsprite that was virtually only a head: the newest bestselling biopic. The recognizable topknot on 86 gave away that it was something Japanese-based. We originally thought: ninja crickets (based around Substitute originally being called "Cast-off Cicada Shell"), with the orbs on the head being eyes. We also theorized the Kokana/Kasanagi Beedrill prototypes, but that didn't seem to fit, either (and it's unlikely that the Beedrill line got moved around when it was redesigned). Our favorite idea was… fighting or sumo-wrestling frogs. The orbs on it could be the cheeks of a frog. It's also surrounded by Japanese culture-based Pokémon like Ninetales (kitsune) and Pikachu (daifuku). These two really need some clarification.

94 and 95 are next to each other and have their own cries, and 174 was added near the very end, with no cry at all. This lizard- or dragon-like family was a three-stage evolutionary line… And, to be honest, the third evolution looks like it belongs in Bubble Bobble or Kirby. They could be based on Chinese water dragons, which are lizards common to China that spend time in watery areas and are popular as pets. 94 and 95 are right by Sandshrew and Sandslash – the pangolins – so the China/Pacific area as a theme may have been possible.
115 – Nothing. Whatever was here was gone. If we followed index list patterns, it may have been an evolution of an earlier 'mon from the 60-80 range.
121 – This one is also missing. It was likely an evolution, too.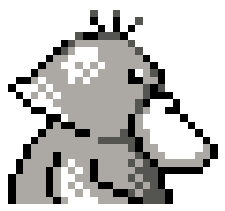 127 (Psyduck Middle Evolution) – Psyduck had a middle evolution… which was probably cut for redundancy and/or balance reasons. It has evolution data proving its place in the "family tree", as well as a moveset. Its cry is strange, and may have been some sort of error or typo, as switching around two of the numbers gives it a cry that makes more sense. Here is a theory that we came up with: maybe its Japanese name was "Zuduck", if the Psyduck line was a mirror to the Zubat line: ("Kobat" -> Zubat -> Golbat / Koduck -> "Zuduck" -> Golduck). This is only a hypothesis, though.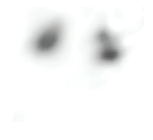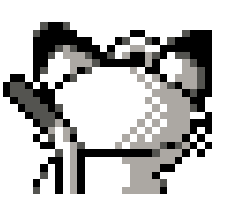 134 (Konya) – Meow! This Meowth pre-evolution was present at Spaceworld, but this seems to be an earlier version. Its backsprite looks more like it was standing up at this point, instead of in Spaceworld, where it was lying down; additionally, the tail is long and straightened instead of short and curled. It's also noticeably bigger than Meowth's back sprite, but as we saw in the Tajiri manga poll, Meowth was bigger earlier on, so this may explain the discrepancy. 134 was also spotted in the GCCX video, but we're not sure how well it matches up with the blurry sprite, which is mostly unrecognizable right now.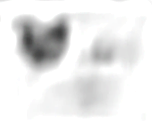 135 – Another empty slot. We only have external information for this one – the GCCX Kaiju Zukan footage. Considering some sprites like Venusaur and Cloyster were moved to later slots, 135 may actually have been Weezing, as its sprite does seem to fit the blur.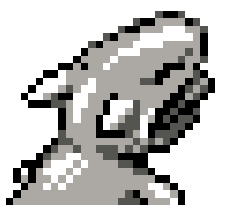 137– It shares a cry base with Gyaoon, so… it's probably Baby Gyaoon!! As a pre-evolution, it could have been the original occupant for slot 31 before Gyaoon took it over… Its disgusted expression is so precious. It resembles the Substitute doll a bit, doesn't it?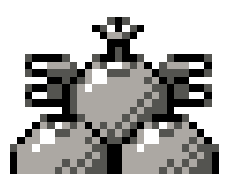 140 (Magneton copy?). It's similar to 032 – its backsprite is like Magneton with some differences, like missing the magnets on its other orbs, and it just doesn't seem to make sense as a standalone Pokémon. Index-wise, Magneton was very early, this one was somewhere in the middle, and Magnemite was fairly late. They seemed to have been trying out something here, perhaps an early pre-evolution of Magneton or a middle evolution between Magnemite and Magneton, and it was probably cut due to redundancy or maybe balance reasons. We wonder if perhaps it had more to its body than can be seen in the back sprite.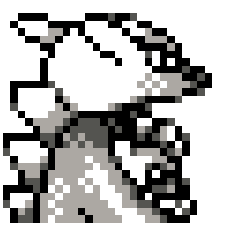 146 (Marowak evolution) – This is the one we were all very shocked by. The common fan theory that Cubone is a baby Kangaskhan came true, in a twisted sort of way; now it seems like they were always meant to be linked together – the Marowak evolution is separate from Kangaskhan, but they share the same theme. In the end, it would have become a loving parent to its baby Cubone, maybe even having adopted it (after all, it still has a skull on its head.) It could be holding the baby, or it may have a pouch like Kangaskhan. We can't tell for sure what's going on in those pixels.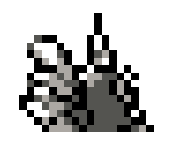 156 (Gyopin) – Gyopin was present in Spaceworld 1997, but this seems to be its earliest incarnation. You know, Gyopin makes a bit more sense now that we know it was the original first step in this evolution tree. It got as far as having a moveset and evolution data, too!

159 (Kotora), 160 (Raitora-1), and 161 (Raitora-2) – Like we said. It's Kotora, as we saw in the GCCX video and in Spaceworld. But….. we weren't expecting a three-stage line. Raitora seemed to have been originally two different Pokémon, and was combined into a two-stage line for Generation 2. This somewhat mirrors Pikachu's history, ironically, where it had three stages initially, but it had turned into two by Gen 1's release.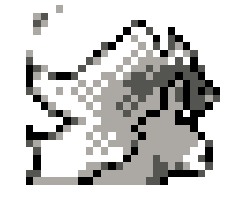 162 (Puchicorn) – Like Mikon, this one also corroborates the Pokédex entries. It seems like Puchicorn, Kotora, and Gyopin's evolutionary families may have formed a trio!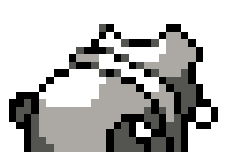 172 (Blastoise Pre-evo?) was a real toughie to figure out. We thought it was some sort of cow or pig initially, as the circle on its nose resembled a nose ring. This led us to think it was a pre-evolution of Tauros. Then we realized that the nose ring could be a bubble. And the things on its back would then be bubble CANNONS. Blastoise had seemingly been given a pre-evolution when 181 was still the final evolution for Wartortle.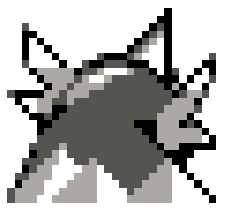 175 (Gorochu). We thought we saw a walrus / With icy hide and horn / We looked again (at the prototype evolution table), and found it was / Gorochu, long forlorn! Oh, for all the joys of life, we have Gorochu! And, uh, it only has one horn, not two! We also don't know what the spikes at the back are – they could be a tail, or perhaps a cloud, like some people have theorized since Gorochu's description seemed to be Raijin-esque.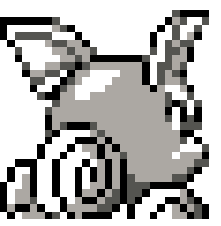 181 (Wartortle Evolution) is, as shown in the evolution list, Wartortle's true evolution, right where we hypothesized it to be. Yay! It had only one move in the unfinished moveset list, but Squirtle and Wartortle had full movesets at the time, so we will be analyzing that soon. 181 was probably intended to be the last Pokémon designed, as 182-184 take up slots for Ghost and the two fossil skeletons, which were not intended to be catchable Pokémon – they just needed an extra slot. The Oddish and Bellsprout lines were added afterwards, probably to balance out the game and increase the number of Grass-types.
BUT WHAT ABOUT ALL THE OTHER CUT POKÉMON?
Omega is the only MissingNo. that we knew only from external information (the NHK broadcast), and its spot was eaten up by Mew. All the other designs, like the Kokana line, old Dragonair and Poliwrath, etc. probably never took up a different slot since they were edited into the existing Pokémon. As for the blank spaces, we still really don't know – the blurry blobs from GCCX aren't giving us any more hints right now as to the identities of the remaining missing Pokémon.
Trainers
Seemingly called "dealers" internally. Some familiar art in here! We'll go in order of their placement in the comparison table, with the exception of the first one, which is the standalone "Missing Intro Graphic" file: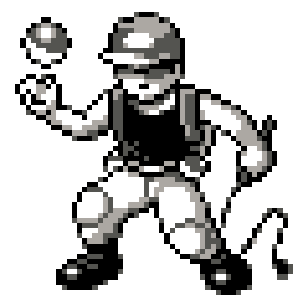 Yuuichi – He's you! This could have been the player sprite in earlier stages of development, and also matches a pose seen in the concept art! There are two of these, one that looks more experienced, with a whip. It could have also been that as you played, your sprite would "evolve" like the Rival's sprite does in the final. The intro graphic sprite resembles the 'shrinking' animation frames you see in the intro when Red becomes the overworld sprite.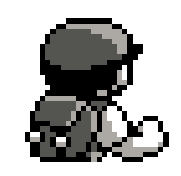 Red Backsprite – Looked rather cartoony early on, but it matches with the early protagonist sprite (except for the sleeves and black hat brim) and the concept art with the whip-wielding person in a similar pose.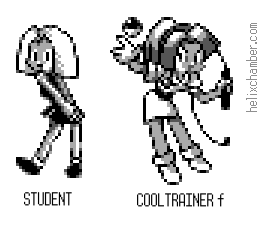 "Student" – This one looks very rough and early design-wise. Her pose may have been borrowed and reworked into the Cooltrainer F. Like Rhydon, it seems like she may have occupied a 0-slot once.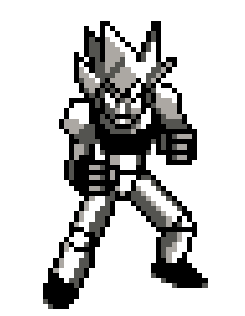 Shinjuku Jack – Probably one of the most bizarre cut Trainers. Shinjuku is a popular commerce district within Tokyo, which doesn't really connect with this guy as a nickname. It seems obvious that Jack is a robot Trainer! His name was replaced by Juggler's name, but his trainer sprite was simply blanked out. Jack's name also survives into Gold and Silver in the unused trainer list, by the way. Jack and Omega would have made a pretty good team, wouldn't they?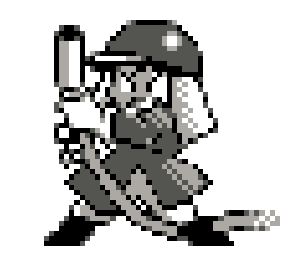 Firefighter – This was a cool design, but was replaced with the Psychic. They could have had Water and Ground types. Swimmers already existed, so perhaps it was cut to diversify the 'types' that Trainers represented.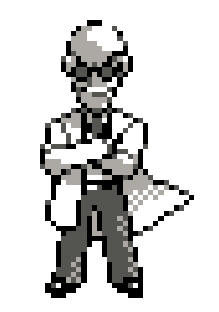 Silph Chief – We tried to warn you! Here he is taking his original spot next to the Scientist. While we still don't know his purpose, he may have been the President or even someone trying to take over the company, like Faba in Sun and Moon. None of his teams survived, but perhaps he had Bug-types, because Giovanni's Silph teams in both earlier lists feature Scyther and Pinsir. Who knows?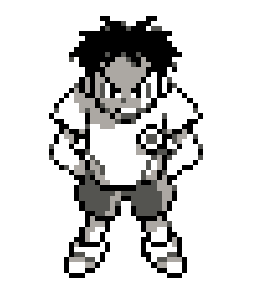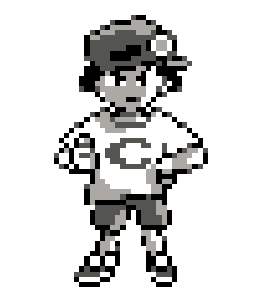 Yujirou – This "C" for "Capumon" shirt kid went through a lot. The first design for him resembles a Youngster. In his second incarnation, he became the proto-"first" Gym Leader that we saw in Sugimori's concept art on his Twitter. He may have been the original Gym Leader for Viridian City. His design doesn't seem to evoke a type – perhaps he was a Normal-type trainer.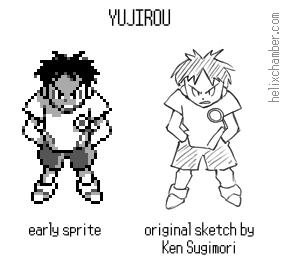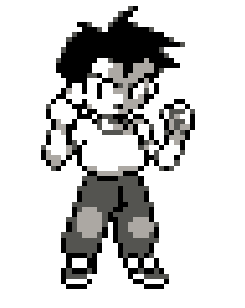 Ichitarou – Brock used to look like Buu saga Krillin, and his name was different. "Ichitarou" sounds like a pun on the number one in Japanese, "ichi", but considering Yujirou's status as the first Gym Leader, who knows what it meant for poor Ichitarou.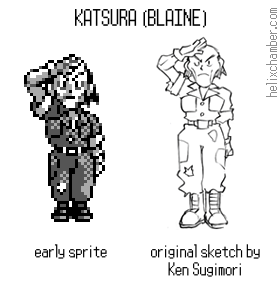 Blaine – The army man seen in Sugimori's twitter post! The gym he would be in does have a lot of holes in the floor, for someone who allegedly had bombs in his gym, according to Sugimori.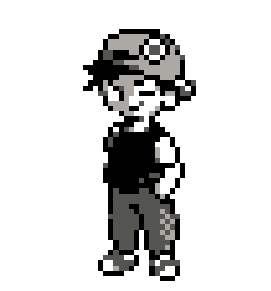 Junior/Umezou – We think this guy is Blue/Gary's little brother. Here's why: In Japan, there is a three-tier system used occasionally for ranking. Ume (plum) is the lowest of the three. It's a pretty obvious pun name. Blue had an earlier name of "Take" (bamboo), the middle rank. Does that make Oak "Matsu" at some point? It's also possible he was YOUR little brother, like Ken was in Spaceworld. Who knows!?
Overworld NPCs
You may have noticed that many of the NPCs have similar designs but are rougher, while others were cut entirely or reworked. Seeing them makes one really appreciate how much work Game Freak put into making the overworld sprites look like believable people. Here are a handful of important personalities that we can go over in more detail at a later point:
Early Protagonist – You're already familiar with this guy from the NHK broadcast and the New Game Design cover sprites.
Danpei – The original Gym coach. He's based on the coach named Danpei from Ashita no Joe, the famous boxing manga. That includes the eyepatch. Gee, I wonder why they changed him? Also, Danpei's name survives internally, even in X and Y! Thanks to Twitter user pokesupe29 for pointing this out.
Dad/Otousan – It's your dad… probably! His sprite's removal shifted a copy of Oak's research assistants/the Scientist into his slot, so……… he certainly is a mystery, isn't he?
What we thought was a jet-ski turned out to be a Virtual Boy! Can only imagine why this extremely relevant gamer was removed.
Disappointingly, no sign of the female protagonist seen in the concept art – she may have been removed by then.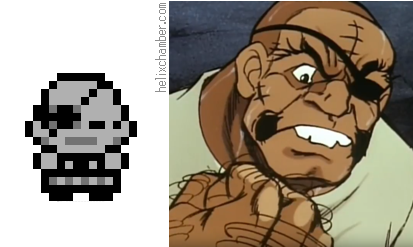 Trainer Parties
-Agatha had the three Eeveelutions and Tauros – fitting for Oak's longtime rival.
-Most trainers underwent changes. For example, Youngsters had Bulbasaurs and Geodudes everywhere.
-Giovanni was a Flying-type trainer. Look at the Earth Badge – no kidding.
-Both lists were created after the Pokémon list was finalized – none of the Missingno. are there, and the Bellsprout/Oddish lines at the end of the index are present.
The Other Cry List
Probably one of the most important pieces of evidence given to us was the cry list, but it was actually not the one which we had partially uncovered in the Game Informer interview video. The names are out of order from the in-game base cry list, and feature some strange differences; this could have actually been made in the order that the cries were designed or put into the game, as opposed to the cry list in the video and in the final game, which was more based around the Pokémon index order.

Many of the cries match the Pokémon that they were named for, but some… don't.
The order and names in this cry list seem to imply a very early stage of game development, as it seems like the game was originally based entirely around kaiju-esque creatures – the first eight cries here are all kaiju Pokémon. We can see some evidence of this in Capumon, where most of the creatures – even test creatures like Gorillante – resemble kaiju. Additionally, some of the known Capumon names have different romanized spellings that don't entirely match their Japanese kana, which may or may not indicate that the names were different at one point.

On a similar note, Game Freak intended the cry system to be like how each kaiju in series like Godzilla and Ultraman have a distinctive sound that they make. Recall that Capsule Monsters had a significant base in the "capsule kaiju" of Ultraman, as well. After the first five cries (excepting that of Nidoking), they probably started creating cries based on how the Capumon looked like they may sound (and thus named them after the actual Capumon). In fact, if you go on the Ultraman Wiki and look at the cries with the same names as Ultraman kaiju, the base cries may sound similar. Try it out!
0. Earthtron – The unused base cry which survives in the final game, it actually uses the name of a kaiju from Ultraman, アーストロン/Arstron, which can also be romanized as "Earthtron". Both the ingame cry and Arstron's cry start with a high note and then have a short lower-pitched note at the end.
1. Mycor – This is a romanization of "Maiko マイコー", the early name for Nidoking. Nidoking iself is based on the kaiju Baragon, but no kaiju from any series seem to have the name Mycor – it may have been original.
2. Kingthaurus – This is another Ultraman kaiju, Kingsaurus III. The cry is used by Pokémon like Aerodactyl. No Pokémon has the 'base' version of this cry, but both the base cry and Kingsaurus' roar are a high-pitched screech.
3. Sutegon – Another Ultraman kaiju, Stegon. The ingame cry (used for Graveler and others) is a deep, rolling roar, similar to how Stegon sounded.
4. Eleking – No, it's not Electabuzz's secret scrapped evolution. Eleking is an Ultraman kaiju. Its roar from the Redman series, which is actually the roar of Bemular, seems the closest to the cry base's melody (used for Pokémon like Rapidash.)
5. Gagarth – Rhydon's old name (also romanized as Gagars). This is where the cry list starts to follow the index order… sort of.
6. Garura – Kangaskhan
7. Gyace – Gyaoon / Gyaasu
8. Omom – Spearow's old name, Omuomu.
9. Hariusagi – This has to be Nidoran, judging by how ハリウサギ literally means 'needle rabbit'… and it points to Nidoran's cry base (1). Nidoran M's cry is the first base cry in the final game's list, and was also the first in the Game Informer video's list, but it's number 9 here.
10. Pip – Romanization of Pippi, Clefairy. The early romanizations for the names are really interesting.
11. Biriridama – Voltorb
12. Gengar
13. Bettobeter – Grimer
14. Tamatama – Exeggcute
15. Beloringa – Lickitung
16. Yaddon – Slowbro, who (as evidenced before) seemed to have switched names with Slowpoke. The double D would seem to imply that it was called ヤッドン instead of ヤドン, but we haven't seen that anywhere in kana form yet.
17. Nasshii – Exeggutor
18. Hariusagi 2 – Nidoran F
19. Mycor 2 – Nidoqueen
20. Fushigiso – Ivysaur. Ivysaur's final Japanese name is "Fushigisou", with an extended "o" sound at the end, but whether this was just a shorthand name or its original name is unknown.
21. Cyhorne – Rhyhorn
22. Karakara – Cubone
23. Strike – Scyther
24. Rapruth – Lapras
25. Monjara – Tangela
26. Omega
27. Caiross – Pinsir
28. Mimi – Staryu
29. Wing – Arcanine's early name, as seen in the NHK broadcast photo.
30. Gyaradoss – Gyarados. Not sure why it has two S at the end, because its name has never been seen as ギャラドッス, at least not by the time of the Capumon pitch document.
31. Gouth – Romanization of ゴース, Gastly
32. Ambler – Tentacool's Capumon-era name. You might have noticed our social media manager slip up and spell it exactly this way a few months ago instead of something like Umblar. Oops.
33. Karabatheo – Caravaggio, Blastoise's early name.
34. Shellder
35. Yaddohogera – It's Slowpoke, according to the index order. "Yaddo" comes from "Yaddon", using the double D again. "Hogera" is a nonsense word used as a placeholder in Japanese programming, like "foo" and "bar" in English. As a result, this name can basically be translated to "Slow-whatever."
36. This cry is called 34, but refers to cry base 33. Onix probably belongs here as it is index 34 and the cry sees plausible for it, even if this was eventually used for Krabby instead. The use of numbers may indicate that this is where they stopped naming cries after individual Pokémon and started making placeholders again.
37. Called 36, but refers to cry base 34. There was something in between there, wasn't there. Hmm. Maybe in this pseudo-'early index list', there was a "35" base cry that got deleted. Pidgey would belong here if 36 was referenced index-wise, which seems somewhat fitting, since it's a birdlike 'honk' and is used for Psyduck.
38. Dog – This one could be Growlithe, which is nearby in the index list. It has the same naming convention as Arcanine's early name, Wing. The cry has a name again; Growlithe comes before Pidgey and Fearow in the index, so perhaps something was moved around.
Moves
We were given four 'versions' of the move list – two move name tables, a move effect table, and an evolution/moveset list. All of these have differences from the final version and hint at different setups of the move list.
Things of note from "Move Names V1" and "V2":
Punch – This was a generic Fighting-type or Normal-type move that got cut and replaced by other, more exciting punching moves.
Upper Cut – Concept would later be reused as Sky Uppercut.
BaiBai Punch – No idea what this means! BaiBai sounds like "bye-bye", so perhaps it referred to a knockout?
Shibire Hasami – "Stun Cut" – Sounds like Razor Wind. Possibly a reference to Final Fantasy's "Shibire Basami" (Numblade).
Shippo – Probably Tail Whip. There are two copies of this, as well as for Itohaki (String Shot).
Hinotama – Fireball.
Mega Fire – This seems to be a progression of Fire-type moves by power. There is a second copy farther down in the list. Possibly a reference to Final Fantasy's Megaflare.
Konayuki – Name is identical to Gen 2's Powder Snow.
Hydro Jet – Early Hydro Pump name.
Elekitel – This one has a bit of interesting history. The Elekiter is a Dutch static electricity device that became popular in 1700s Japan. This could have been the original name for Thunder Wave.
50Man Volt – An upgrade from Thunderbolt, which is "10-man volt" (aka 100,000 volts) in Japanese.
Ieki – A different move than "Youkaieki" below it, which is Acid. Ieki was used in later games as the name for Gastro Acid (which is exactly what Ieki means, anyway).
Honoo – Seemingly separate from Fireball, this is just "Fire". A second copy of Mega Fire exists with it, suggesting that this set of Fire-type moves got moved around a bit while being edited. Exists in the TCG on Growlithe as "Flare" in English.
Star Freeze – This took up Rock Slide's slot when Rock Throw was called Rock Slide instead. Also seen in the TCG on a Starmie card. The sound effect for Rock Slide seems out of place, so perhaps it is a leftover from this time.
Things of note from "Evolutions and Attacks":
This list is set up differently from the others, because the moves aren't labeled with their names, and instead use numbers. When comparing these to the final games' move index, they don't match up, indicating that the move list was going through a lot during the time that this list had been made. Gorochu, Wartortle's evolution, Gyopin, Puchicorn, Zubat's pre-evolution, and Psyduck's middle evolution populate the list, as well, meaning that it was made when they were still being considered for the final game. The table isn't complete, either. When we attempted to compare these movesets with the two move lists and the final move list, nothing fit enough to draw solid conclusions about the identity of each move.
The number of moves that existed at this point was very high – the list mentions move numbers up to 237, hitting close to that 256 limit. For comparison, the final game only has a total of 165 moves. There could be more, but 237 is the highest number listed in the file. The final attack list is the abridged version of this huge list, as the structure of the list seems to have stayed mostly the same, while redundant or less notable moves were cut out. Despite the challenge that this presented, we were able to create a reference point: 237 is definitely Slash. It's the last move in the final list, and is learned by Pokémon such as Parasect. Other later moves correspond well to the final moves of the final list.
Only about 90 Pokémon are present in this list, predominantly early-game Pokémon like the Nidorans and starters. Only some of them have full or even partial movesets. This may imply that the list was filled according to some in-game Pokémon order, like an early Pokédex. When this list is sorted by attack numbers and who learns them, we can start to deduce other comparisons, like what moves Nidoran and Rattata would have in common.
Evolution seemed to be more level-based at this point. Clefairy is the only Pokémon to evolve by an item, the Moon Stone – every other Pokémon on this list evolves via level-up, including the Pikachu line.
Pokémon whose learnsets are outlined in this file often have more moves than in the final. Sometimes the moves will repeat themselves, too. They don't learn any new moves after the level at which they evolve; this implies that evolutions were mandatory and the player couldn't cancel them, as this would render the Pokémon unable to actually grow stronger outside of stats and TMs.
We'll have further move analysis that also covers the other move lists later, because the amount of stuff already covered in this article is immense by itself!
Maps
There's a LOT to process here. We were amazed at the way that the world of Kanto developed over time. This is also going to take up its own subpage, but we'll provide some highlights.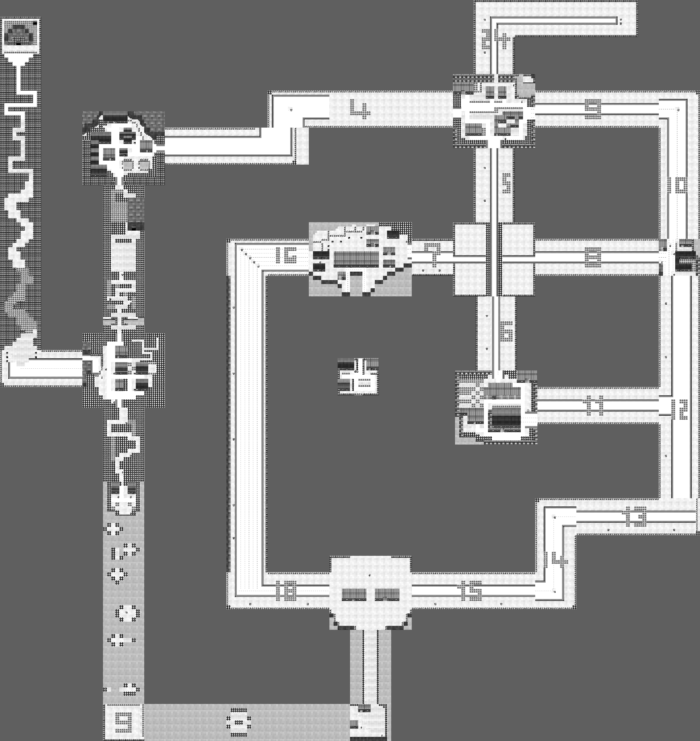 WOW!! Some of these tiles can be seen on the New Game Design book, but there's a lot more. The art style really resembles the concept art. This might need its own article.
We can see how the world developed from start to finish. Route numbers were literally written into the routes they belonged on in grass as a template. Cities didn't have a lot of defining features. It has a very strong traditional RPG feeling to it.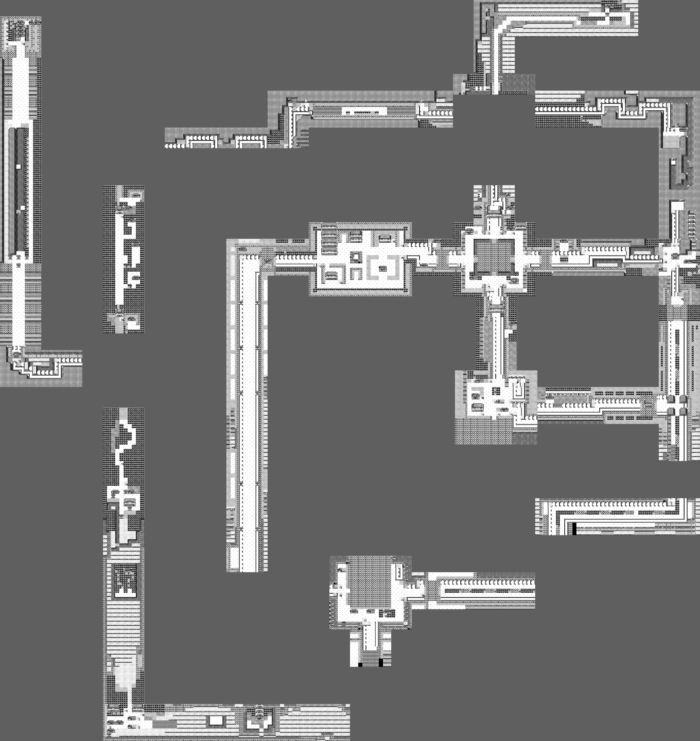 Later, more updated maps with the final's tilesets had placeholders for certain buildings like Silph Co. (an entire island of pegs) and the Celadon Department Store (a stack of wide one-story houses). At this point you can tell that they had plans for each city and probably the story as well.
As a side note, something to look for more coverage of in the future: Silph Co., according to our donor, was the original host of the Pokémon League, which was also quite a bit larger than in the final game. This concept was moved to Indigo Plateau and then cut very late into development. They had apparently started to work on adding a replacement area to Silph's old League which had every Gym Leader and trainer type and would have culminated with a dungeon that hosted Mewtwo. It can be assumed that this second attempt surrounded the Trade Center and Colosseum in the index list, as one of those maps is the default warp for Silph's elevator.
Conclusions

There is still so much to dig through, document, and analyze. More articles will come soon about this, but now it's out there for everyone to see. Thanks for your patience!